Hello, and welcome to my website! I'm Luke, founder of Luke99 Studios and the YouTube channel Luke99.
Ever since I was young, I loved to create, build, and tell stories with my various toys. My favorite medium became LEGO sets, which I would construct, play with, and display. Years down the line, I began taking sets apart and figuring out other ways they could be built. I threw out the instructions and put on my thinking cap, creating various scenes with all types of characters, pieces, and stories.
In 2013 I embarked on my first serious creative endeavor with LEGO: Custom Big Figures. After catching a glimpse of a hulk figure sculpted upon with clay and painted, I began my research on Flickr. I found initial inspiration in a Bane figure from the DC classic comic books. I grew over time to make the process as fun and effective as possible, leading to my creation of over 20 fully custom LEGO Big Figures.
Crafting Big Figures led me to experiment with other types of LEGO Projects. My first MOC (My Own Creation) with purposeful intent was, "The Beach," which in turn hatched my plan to design a large Custom City Layout. This is where my journey into LEGO became a major hobby and way of life, where I introduced myself to sites such as Bricklink: a marketplace of Lego parts. These sites served as the starting point for my creations. Before every major build, I would mindmap ideas and key features to ensure exactly each project was executed as effectively as possible.
The second major creative outlet you'll see featured here is ventriloquism. Ventriloquism enabled me to take my love of storytelling and make it come alive in front of an audience. I perform ventriloquism for community service at places such as convalescent homes, hospitals, and pre-schools. I am still heavily involved in the ventriloquism and LEGO communities, volunteering and displaying my MOCs at Brickworld Chicago every year. My hope is that this site will inspire you to Create…Build….Repeat.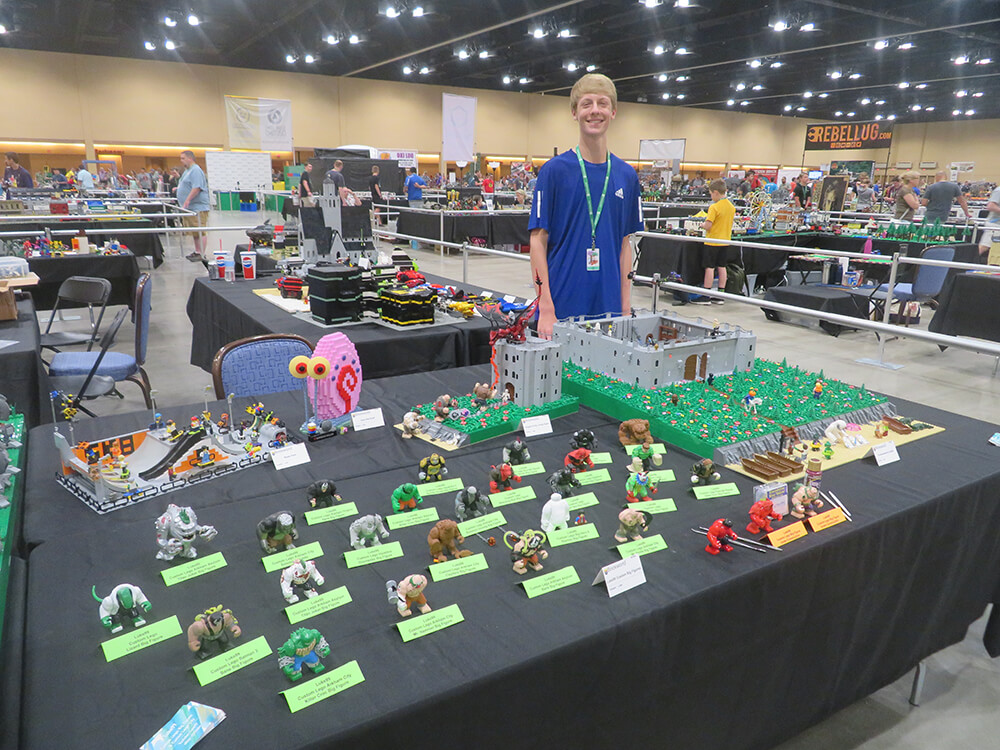 In The News
Daily Herald Newspaper: Brick by Brick: Barrington Teen's Creations on Display at BrickWorld Chicago
Mental Floss Magazine: LEGO Genius Built a Fully Functioning Claw Machine with More Than 13,000 Pieces
Fast Company Magazine: A fan used 13,000 LEGOs to build this amazing, life-size, fully operational claw machine